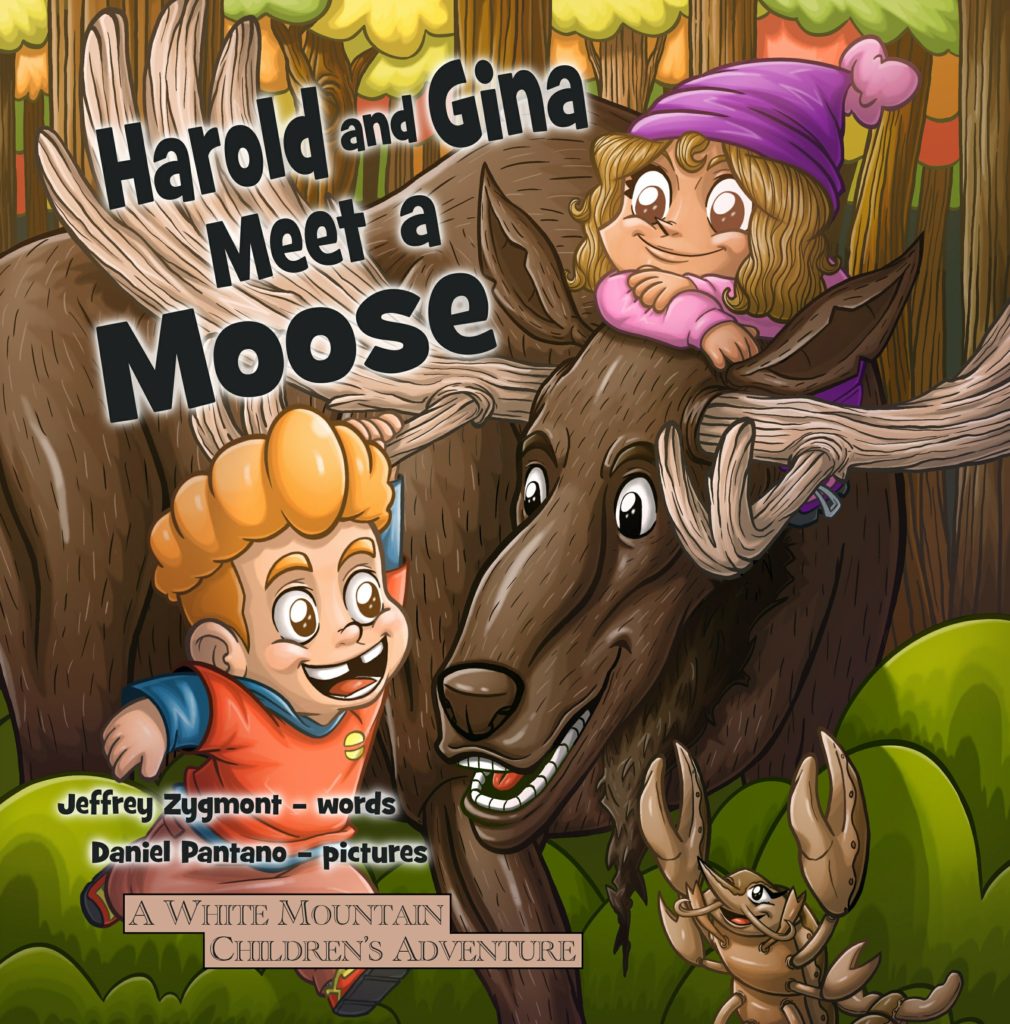 Harold and Gina Meet a Moose
by Jeffrey Zygmont
illustrated by Daniel Pantano
A moose-watching excursion turns into an animal emergency when Gina and Harold encounter two male moose locked together by their antlers. Gina's mom, a wildlife biologist, summons strength and courage to assist the moose, making an exciting end to the children's adventure in nature. Through it all, as Harold and Gina marvel at animals they encounter while hiking around a lake, and witness moose engaged in an annual ritual, they gain appreciation and understanding of wildlife that readers share.
Colorful, pleasing and playful illustrations work together with crisp narrative to keep children focused on each page as Harold and Gina's exciting and inspiring adventure moves toward its happy and surprising ending.
Educational articles in the back of the book, along with photographs of moose in the wild, provide moose facts and interesting information about the animals in their natural environment.
Harold and Gina Meet a Moose is the fifth book in the White Mountain Children's Adventure series. Other books in the series are Harold the Helpful Hiker, Harold Leaps into Lake Winnie, Harold Whips a Wildfire, and Harold Skis the Steeps.
Paperback / 38 pages / 8.5 by 8.5 inches / Publication: 2023 / ISBN 9781959341017
$9.95